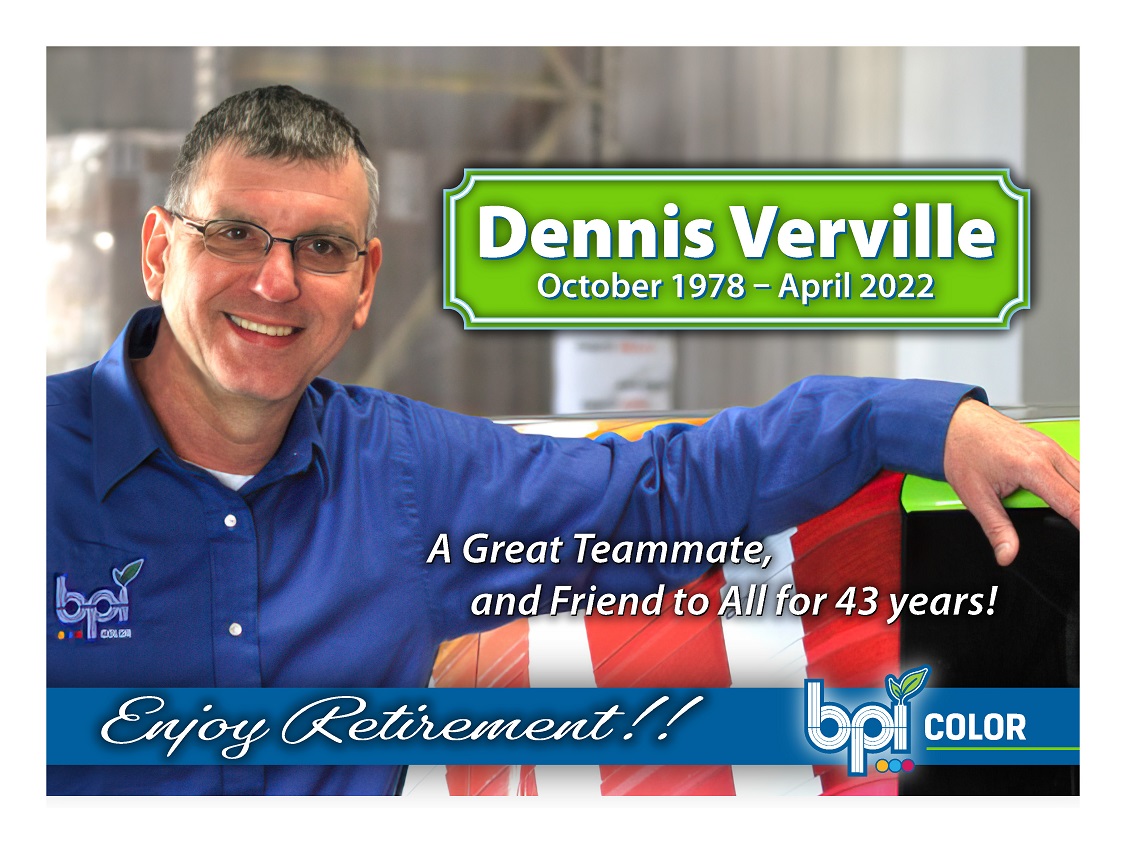 Dear all,
Today a career usually doesn't mean spending your life dedicated fully to one place and one company family. But to a few Milwaukeeans, this type of dedication is still very real.
Dennis Verville is one of those few.
Dennis grew up in Milwaukee where God, family, friends and job meant everything. That is why the heart of Milwaukee has always been in his heart, why Dennis has been a friend to everyone he has ever met and why those he has met NEVER forget him.
Dennis' Milwaukee neighborhood of St. Francis is a close-knit community that he never left because St. Francis mothers knew everything about everybody, and everybody towed the line — or there was a reckoning to be had.
His neighborhood is family to him and it was where he learned to appreciate his world, its history and its politics … good, bad and otherwise.
As a true student of human nature and a voracious reader Dennis learned more about humanity and world history than most historians and 99% of Americans ever will.
In a time when careers are sometimes measured in months Dennis spent 43 years —2260 weeks —in service and friendship to hundreds of colleagues and thousands of customers at one employer. The company evolved from Blueprints Inc. in the '70s and BPI in the '90s to, finally, BPI Color today. But one thing that never changed — save for two sick days and vacation, Dennis was there every day.
Dennis' enduring trait in his hundreds of friendships has always been a calm, cool and collected manner and genuine compassion. He is a quintessential Milwaukee "steady Eddie". A son of a Milwaukee union ironworker and a stay-at-home mom who demonstrated humility, compassion and service to everyone they met. These are human traits that seem to have waned of late, but in today's world mean more than ever. And Dennis is helping keep them alive.
So to our friend of more than 40 years, we say:  We are ALL so proud to say we know you — a special human being and friend to everyone you have ever met.
God bless, Danke and Nastrovia !
Signed,
All your friends, fellow employees, customers, acquaintances…