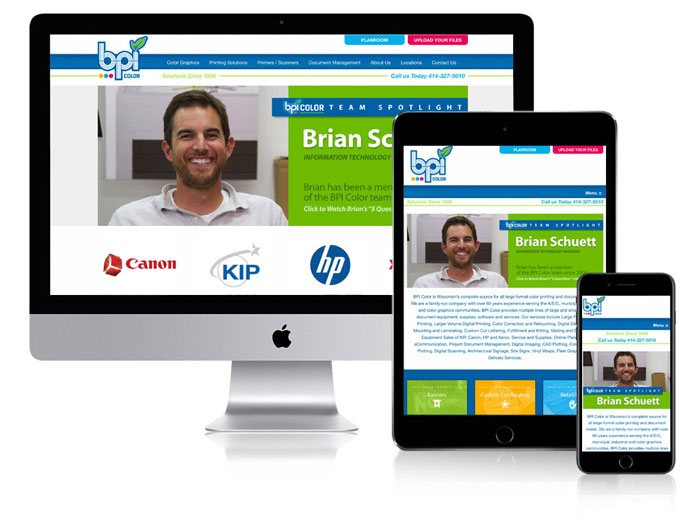 BPI Color is pleased to announce the launching of a all new responsive website at BPIColor.com.
The new site represents an evolution of the design and branding launched in 2014, but with increased content and functionality. One of the main improvements to the site is the integration of the videos BPI has produced over the past few years. In addition to the "5 Questions" Employee Spotlight series, BPI Color has captured a variety of customers speaking about their experiences, equipment and the various services offered by BPI Color. You will also find new videos in which the BPI Color team speaks about the value of our partnerships with equipment manufacturers like KIP, Canon, HP and Xerox.
The functionality of the new site includes improvements that allow visitors to see more of our work in fewer clicks. Each of our Color Graphics and Printing Solutions drop-down menus feature product information and multiple images to showcase the various types of work we have produced for our many customers.
We have also added a BPI Color Team page that feature photos of our entire team.
Please take a few moments and check out the new site and watch some of our new video content.